It's 2021 and the world has still not recovered from the global pandemic that led to shortages. In fact we could see worse shortages this year than we did in 2020. Here are a list of 10 shortages we are seeing now, not necessarily in order, and we are only half way through the year. This is only 10 of the shortages, but there are more to come such as food, especially beef, shipping containers, pickling jars etc.
#10 BOATS
The waters were a place for escape during the lock downs in 2020 and still are. Boat sales soared in 2020 and this has led to a boat shortage in 2021. The inventory of new boats for sale is particularly bad. Marine yards building the boats have not yet caught up with the demand from 2020 and that combined with material shortages such as microchips, resin, lumber etc and have put a real burden on the industry. For example if you are looking to buy a new Freeman boat right now, there is a three year wait period. Used boats also are much harder to come by. The demand is so great and prices of used boats has increased so much that people tend to hold onto their boats for now as if they sell them there is nothing to replace that boat with.
#9 RENTAL CARS
A rental car shortage plagues the nation right now with inventory outages and sky-high prices. At the pandemic's outset, rental car companies sold off their fleets to right-size for the cratering demand. Now that pandemic restrictions have lifted, confidence has returned, and domestic travel is picking up, the rental car companies do not have the amount of cars available to fill the demand. There's clearly a unique moment in time now with the rental car crunch, the inability for the large fleet car operators like Enterprise, Avis, and Hertz to scale up their fleets because of the shortage of cars and shortage of microchips.
#8 CHLORINE
Stuck at home because of the coronavirus pandemic, people who found themselves sitting on savings from canceled vacations and other cutbacks built pools in record numbers last year to make quarantine more enjoyable. Then a fire at the end of last summer caused a shutdown at the plant that produces most of the country's supply of chlorine tablets. The shortage will affect residential pools more than public ones, which typically use different forms of chlorine. The chlorine tablet shortage is also effecting the price, not only on the tablets but liquid chlorine too. This spring you could buy a bucket of tablets from Walmart for $26, now Walmart is all out of stock and if you are lucky, you can find that same bucket on Amazon for $170.
#7 ALUMINUM CANS
The aluminum can shortage continues to plague the food and beverage industry, as beverage demand is still weighted toward home consumption and grocery over restaurants. Can manufacturers are revving up production, and beverage producers are expanding sourcing to meet sustained demand. Both Ball Corp. and Molson Coors, two of the world's biggest aluminum can producers, say they are struggling to keep up with demand. Daniel Fisher, Ball Corp. president, fears the problem will last at least into 2023.
#6 BLOOD
As more patients in the United States seek medical care amid the continuing Covid-19 pandemic and a recent increase in violent crime, the nation's blood supply has hit a "dangerously low" level—forcing some hospitals to delay or ration care. Blood is always in high demand, according to Red Cross, which provides about 40% of the nation's blood supply, U.S. patients require a total of 7,000 units of platelets and 36,000 units of red blood cells per day. The nation is facing dangerously low supply that is "unprecedented in its scope," according to American Association of Blood Banks CMO Claudia Cohn. As a result, hospitals and other medical facilities can no longer rely on other organizations having blood to share. "The majority of blood centers are now reporting a one-day supply or less of blood, far below the levels for which they normally strive," Cohn added.
#5 GAS
Gasoline shortages plagued the U.S. East Coast as the country's largest fuel pipeline network recovered from a crippling cyberattack. Now that the pipeline has recovered we still face shortages across the nation. Millions of people stuck at home for more than a year are expected to hit the road for much-needed post-pandemic vacations this summer. The problem is the tanker truck drivers needed to deliver the gas to stations who are in short supply. According to the National Tank Truck Carriers, the industry's trade group, somewhere between 20% to 25% of tank trucks in the fleet are parked due to a paucity of qualified drivers.
#4 PILOTS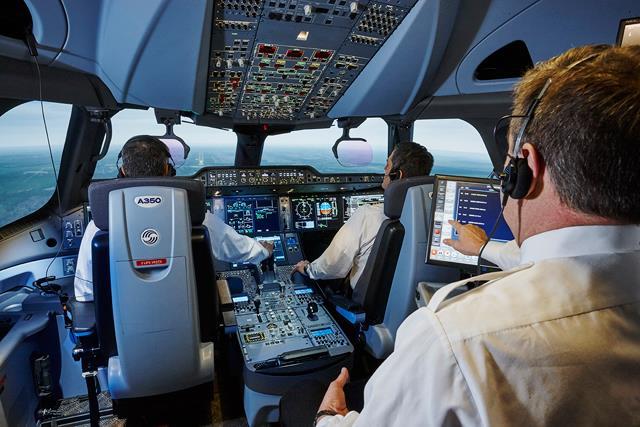 American Airlines canceled 500 flights last weekend after a shortage of crew left the airline unable to operate some of its summer route network. The cancelations have largely come on flights operated by Boeing 737 aircraft, leading to speculation that the crew shortage is being driven primarily, if not entirely, by pilots. According to View From the Wing, the airline is still working through the process of retraining pilots who have not flown for months owing to lower travel demand resulting from the COVID-19 pandemic. A lack of flights and simulator time prevented many of them from staying current on their respective aircraft types, and the airline has been unable to train them fast enough to keep pace with skyrocketing travel demand throughout the country.
#3 CHICKEN WINGS
Soaring demand for chicken has resulted in wing shortages across America. Wing shortages are the latest problem to plague poultry producers who have struggled to keep up with demand that has skyrocketed with the reopening of the economy and due to a number of fast-food chains having recently introduced chicken sandwiches. According to the National Chicken Council, coronavirus outbreaks in meat processing plants, and a winter storm that impacted farms in Texas had a domino effect on the industry. The chicken industry is also blaming the lack of supply on the lack of people willing to work. They are having a difficult time finding people to employ at the processing plants. These shortages have caused the chicken wing prices to soar, restaurants are having to up their prices as the wholesale wing prices have gone up considerably.
#2 LUMBER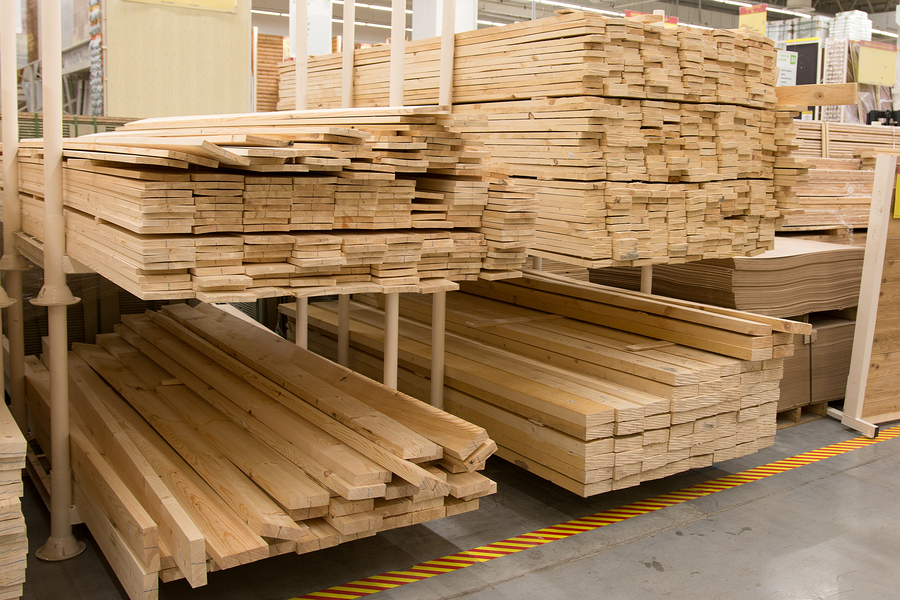 Many parts of the U.S. are facing lumber shortages — and experts say the problem is acute in the West after 2020's devastating wildfires. Industry experts say several events led to the lumber shortage: lockdown orders and closures, new safety protocols that slowed production at mills and a spike in home remodeling while Americans were quarantined followed by a massive wildfire season. In the Southern United States, meanwhile, there is plenty of wood, but not enough sawmill capacity. The National Association of Home Builders reports that lumber prices soared more than 170%, adding $16,148 to the price of a typical new single-family home.
#1 MICROCHIPS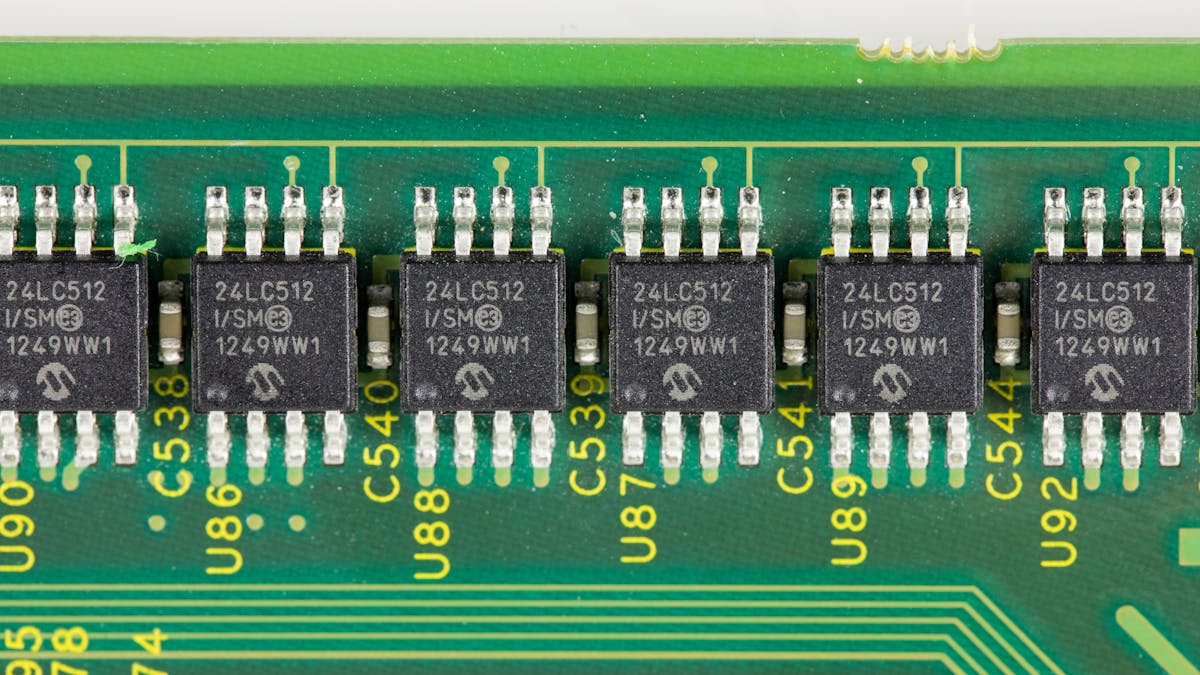 The severity of the global chip shortage has gone up a notch over the last few weeks and it's now looking as though millions of people will be impacted.  As technology has advanced, semiconductor chips have spread from computers and cars to toothbrushes and tumble dryers — they now lurk beneath the hood of a surprising number of products. South Korean tech giant Samsung that the chip shortage is hitting television and appliance production. The automotive sector, which relies on chips for everything from the computer management of engines to driver assistance systems, is still the hardest hit. Companies like Ford, Volkswagen and Jaguar Land Rover have shut down factories, laid off workers and slashed vehicle production. Nations are now being forced to think about how they can increase the number of chips they produce. The vast majority of the world's chips are made in China, while the U.S. is the second biggest producer.  The European Commission, the executive arm of the EU, has said it wants to build up chip manufacturing capacity in Europe as part of an effort to become more self-reliant on what it sees as a critical technology. Intel also announced in March that it intends to spend $20 billion on two new chip plants in Arizona. "It's going take two or three years before we start to see that," said Gartner's Priestley. "But that's really looking to meet future demand."