Ah, Thanksgiving—the biggest, most traveled, and arguably best culinary holiday of the year. Do yourself a favor, before you decide on making a dish to accompany that delicious turkey take a look at this list and you may want to rethink some items. Although the dish may be traditional there is often a different way of doing it that would be so much more delicious for all at the table to eat.
#10 Brussel Sprouts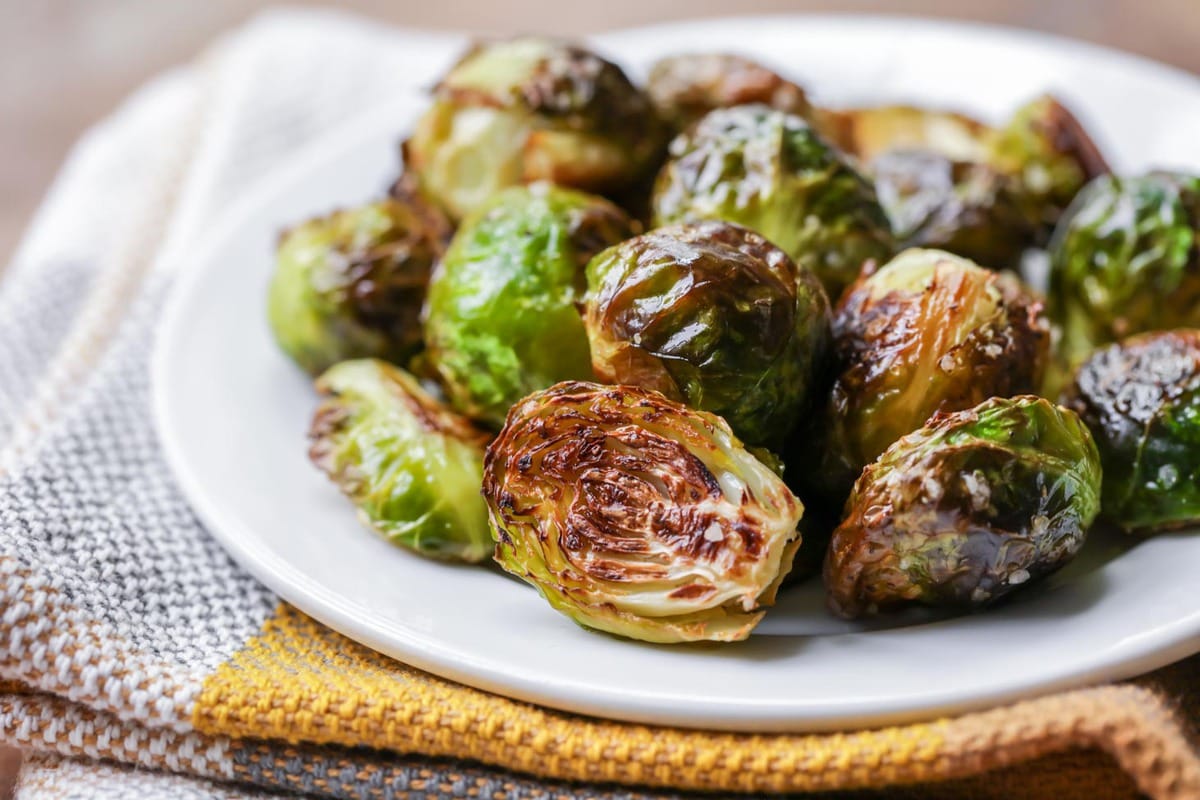 Brussel sprouts are often a big debated side dish to a meal. I believe more people dislike them than enjoy them. Personally I like them but they have to be done right, you cant just boil up a brussel sprout and expect guests to enjoy. I would suggest roasting them with olive oil, salt and pepper. The best option is to leave them off the menu but if you insist make sure to roast them.
#9 Giblet Gravy
We love gravy with our Thanksgiving turkey, but don't ruin the meal with a nasty gravy that seeps into all the food on your guests plate. Making a giblet gravy is not a bad idea as the giblets impart a great flavor, but it has to be done right. Do not cut up the giblets and leave chunks behind. Make a delicious gravy and for heavens sake strain it!
#8 Green Bean Casserole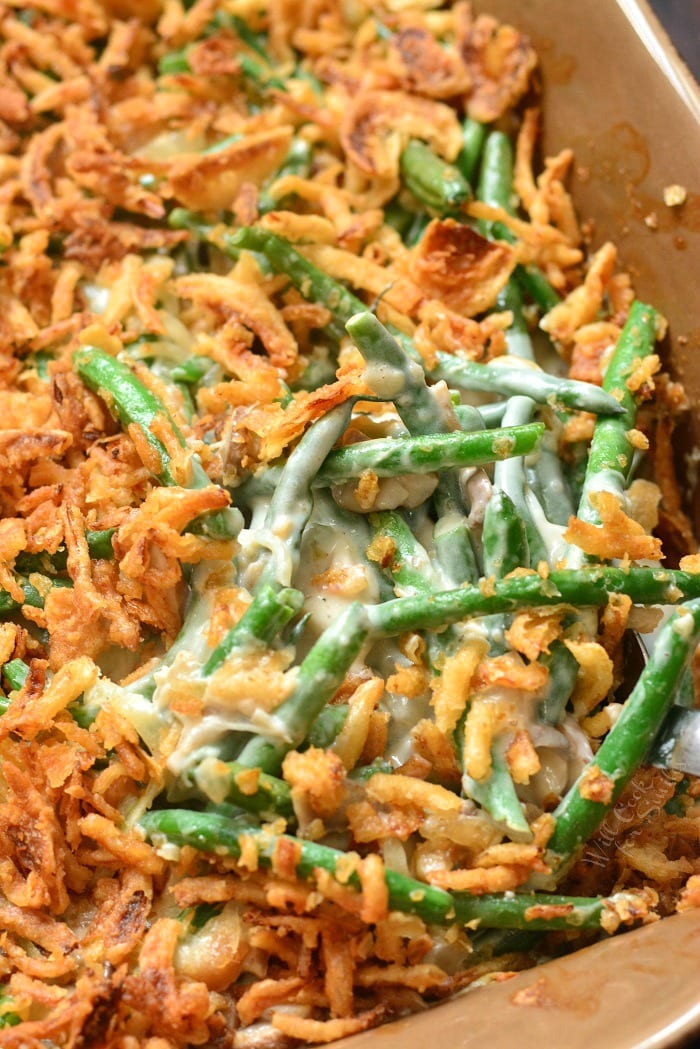 The dreaded green bean casserole. Now who thought of mixing frozen beans with mushroom soup mix, sprinkle some onion crumbs on top and then call this a good dish. No, no,no, do not listen to tradition this dish does not taste good. There are so many wonderful recipes of cooking tasty fresh beans e.g with garlic and Parmesan. Your guests with appreciate this so much more.
#7 Boxed Mac n Cheese
Macaroni and cheese can make a great side dish for a variety of meals, but please you cant use the box one. You have to make it yourself and use real cheese. The different is so unbelievable they do not even taste like the same dish. Making homemade mac n cheese is a treat, put in your favorite seasonings, turn it up a notch by adding tomato or bacon. Make this a dish to remember.
#6 Boxed Stuffing
But it's so easy, grab a box of stuffing mix some hot water with it and call it good. No, no, no, it is terrible and looks nothing like the picture on the box. You HAVE to make homemade stuffing and when you do you will amazed at the results and how the guests will ask for the recipe. Look at some recipes, find one with the flavors you like and give it a try.
#5 Boiled Vegetables
So want some variety veges for your Thanksgiving feast, Do NOT settle for boiled vegetables. They have hardly any nutrition, become a sloppy mess and are tasteless, they do not belong on the table. If you want some extra color and flavor, pick out some fresh vegetables roast them, butter them, flavor them, anything but boiling them!
#4 Ambrosia Salad
Some people may never even have heard of this foul concoction. Consider yourself lucky. Ambrosia salad recipes vary, but most combine canned fruit, coconut, and mini marshmallows with either mayonnaise or sour cream, and sometimes even Cool Whip and Jell-O. It tastes like a sickeningly sweet puff of fruit-flavored nondairy something, with some dried toenail clippings thrown in for flavor. There is no alternative, just don't serve it!
#3 Jell-O Salad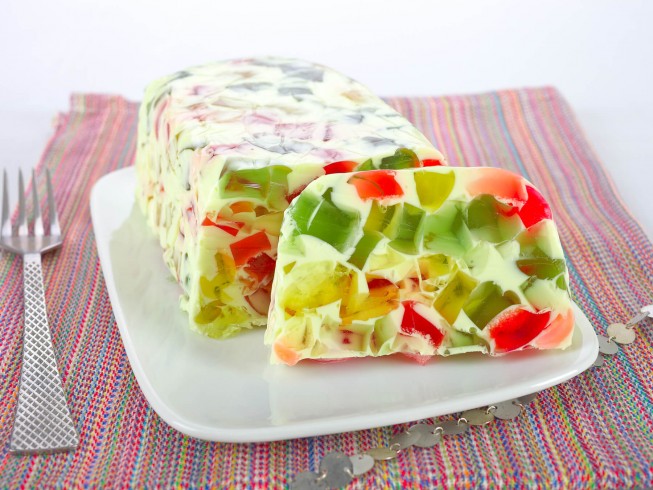 This is grandma's salad, somewhere in the sixties someone decided this was a good dish. It never was and isn't right now, it is awful. Oh it looks beautiful with all those ingredients glistening through the translucent jell-o but no, this does not belong on the dinner table. If you want a salad, make a nice fresh salad with bright colors, it will look even more beautiful!
#2 Sweet Potatoes with Marshmallow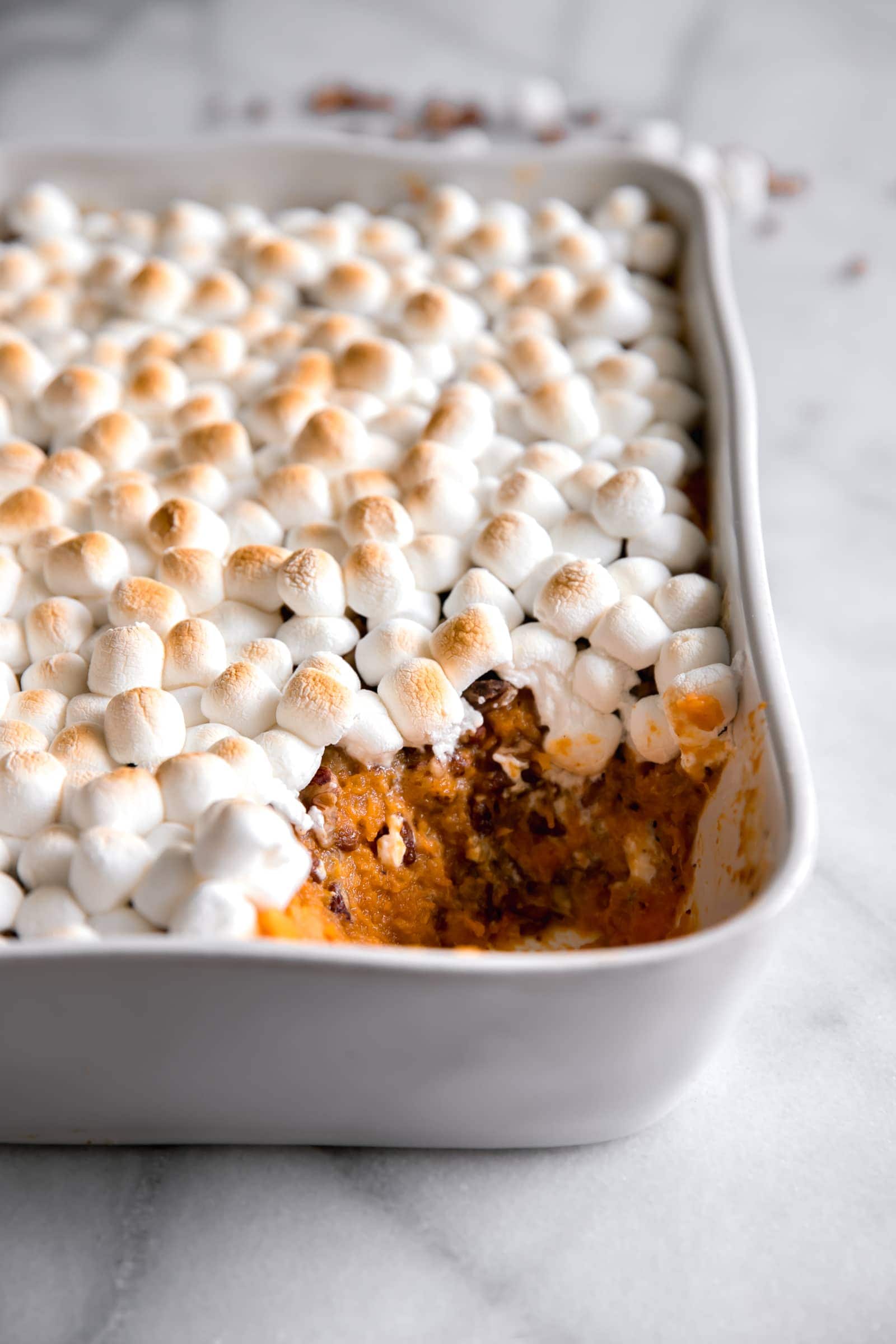 Who came up with this recipe and got people to use it? Marshmallow does not belong as a dinner table main, that you eat with dessert! Sweet potatoes are a wonderful sweet starch, then you mash them up and put a gooey sickly sweet marshmallow top on. No, Don't! Cook up some fresh roasted sweet potato, but you want some extra sweetness put a thin glaze on them.
#1 Canned Cranberry Sauce
So cranberry sauce is a Thanksgiving must have! But please people not a can of it. Now I am not saying you have to use fresh cranberries, you can use frozen, but you must make your own. Simmer the cranberries with orange juice, sugar and spices you enjoy and you with have a delish sauce.