Most of the wealthiest towns in the USA are located close to major metropolitan areas. It is not surprising that towns in California feature top in this list as that is where your tech billionaires currently reside. The following are ranked in order of average household income.
#10 Darien, Connecticut $352,839
Darien is an affluent coastal town in Fairfield County, Connecticut, 37 miles northeast of New York City. With a population of 21,000 and a land area of just under 13 square miles, it is the smallest town on Connecticut's "Gold Coast". It has the youngest population of any non-college town in Connecticut.
#9 Winnetka, Illinois $353,760
Winnetka is a village in Cook County, Illinois, United States, located 16 miles north of downtown Chicago. The population was 12,316. The film Home Alone is set in Winnetka as well as numerous other movies.
#7 Glencoe, Illinois $358,543
Glencoe is a village in northeastern Cook County, Illinois, on Chicago's North Shore. Glencoe was the stated setting for the movies Risky Business, Ferris Buellers Day Off and Sixteen Candles. It is predominantly a single-family residential area, with no industrial uses. It has a small cohesive central business district that provides most basic services, including post office, library, Village Hall, performing arts theatre and train station.
#7 Highland Park, Texas $365.025
Highland Park is a highly affluent town in central Dallas County, Texas. It is located 4 miles north of downtown Dallas. Highland Park became famous in the early 1980s when the popular television show Dallas used to shoot on location there. The population was 9085 in 2019.
#6 Short Hills, New Jersey $388,760
Short Hills is an unincorporated community located within Millburn Township, in Essex County, New Jersey. It is a popular commuter town for residents who work in New York City. Short Hills is notable for being an affluent community and in 2014 was named "Richest Town in America". Philip Roth's first book, Goodbye, Columbus, is mostly set in Short Hills.
#5 Los Altos Hills, California $405,073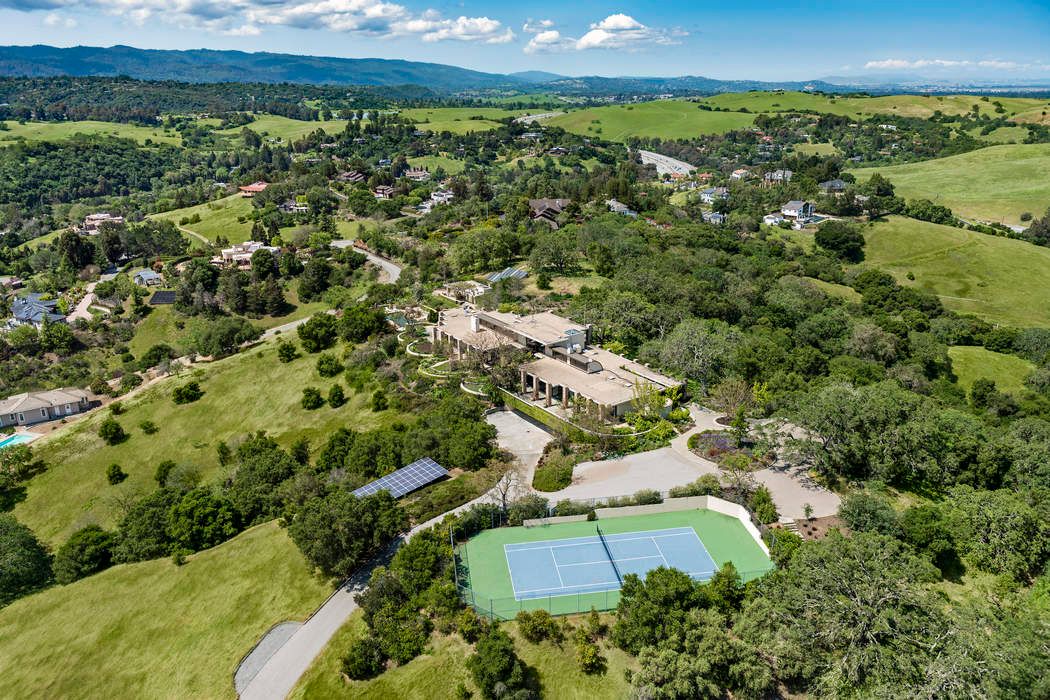 Los Altos Hills (translation: The Heights Hills) is an incorporated town in Santa Clara County, California, United States. The estimated population was 8,559 in 2019. Los Altos Hills has a ban on commercial zones, it does not have a post office or library, with mail delivery provided from nearby Los Altos.
#5 Cherry Hills Village, Colorado $406,314
Cherry Hills Village is a part of the Denver Metropolitan Area. The city hosted two PGA Championships (1941 and 1985) and the 2005 U.S. Women's Open at the Cherry Hills Country Club.
#3 Hillsborough, California $430,681
Hillsborough is an incorporated town in San Mateo County, California, in the San Francisco Bay Area. It is located 17 miles south of San Francisco on the San Francisco Peninsula. The town has no commercial zoning and thus no businesses within the town limits; the only non-residential properties are the town's four public and three private schools, town and county government facilities, a golf course, a country club, and small parks.
#2 Scarsdale, New York $452,041
Scarsdale is a town and village in Westchester County, New York. It is located approximately 25 miles from midtown Manhattan, which may be reached by Metro-North Railroad express train in approximately 30 minutes. Scarsdale is also home to a large and active Jewish population.
#1 Atherton, California $525,324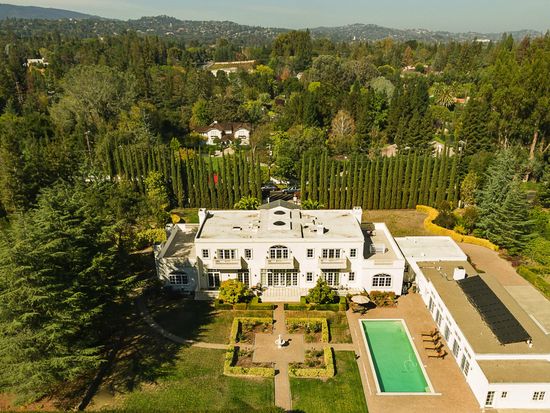 Atherton is an incorporated town in San Mateo County, California. Atherton lies two miles southeast of Redwood City, and 18 miles northwest of San Jose. The town is considered to be part of the San Francisco metropolitan area. Located just 45 minutes south of San Francisco, Atherton is less than 20 minutes from most of the major tech companies in Silicon Valley, including Facebook and Google. There are no businesses in Atherton as it's a 100% residential town. Despite the fact that the small town has just a tad over 7,000 residents, it's no secret that the sleepy San Mateo County town is jam packed with Silicon Valley power players and tech billionaires.