There are always conspiracy theories surrounding celebrities, some are believable others are really difficult to wrap you head around. Regardless they are out there and there are people who believe them. Remember 'don't shoot the messenger', just because I put this list together does not I believe everything, I am merely putting it out there for you to decide and research for yourself.
#10 Lorde is actually a 40-year-old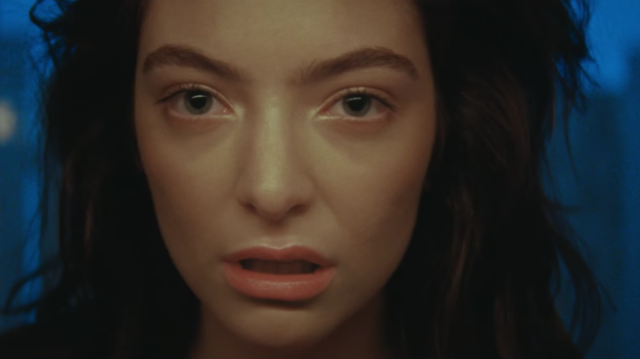 New Zealand singer Lorde claims to have been born in 1996. This would make the singer-songwriter 22 years old. However there are those her believe her to be closer to 40 in age. She burst on the music scene at age 17, cleaning up at awards ceremonies, many did not believe this to be her true age. There has been a birth certificate released online but most believe this to be a doctored document as it is just a data copy. There are also some who believe that looking at Lorde on her "Green Light" music video she does not look like a twenty year old (video can be seen here). These are some Lorde song lyrics, "I'm kind of older than I was when I reveled without a care."
#9 Melania Trump has a Body Double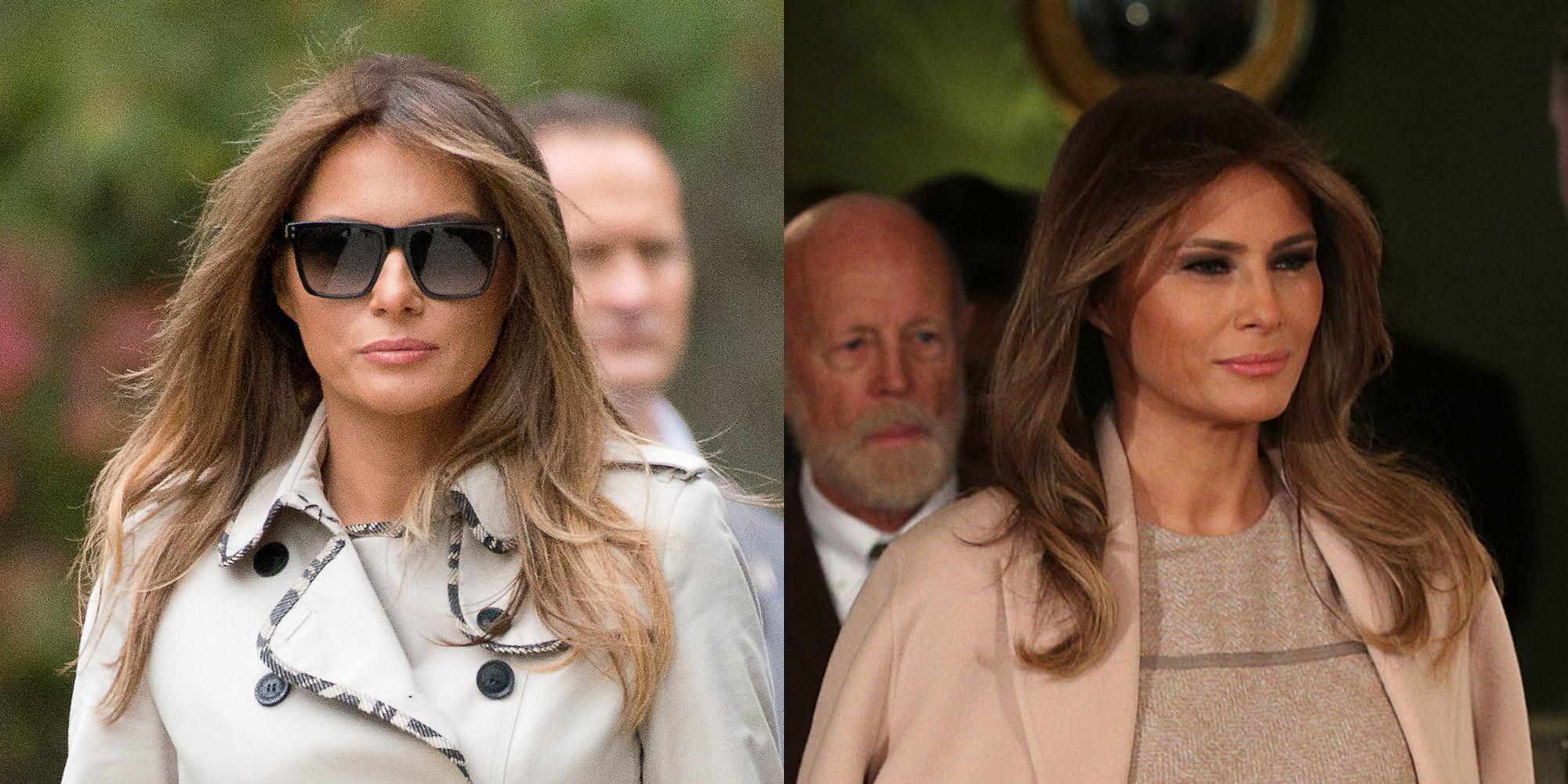 It's not unheard of for political leaders to have body doubles, Saddam Hussein and Joseph Stalin had them. Some people say that First Lady Melania Trump hasn't quite been acting like herself in on-camera appearances, and her facial features look a little different. She also often wears really big sunglasses, which is what someone would be wearing if they were trying to disguise themselves. President Trump also has odd speaking habits and has referred to her as, "My wife, Melania, who happens to be right here," which seems what someone would say if they were trying to preempt questions about whether their wife, Melania, was, in fact, right here.
#8 Taylor Swift doesn't have a Belly Button
There are a lot of conspiracies about Swift—but one of the most believable (almost) and hilarious is that the singer doesn't have a belly button, which is why she wears so many high-waisted clothes. There isn't much evidence other than the hundreds of pictures out there where the waistband of Swift's bottoms—whether they be skirts, shorts or pants—conveniently (or perhaps strategically?) fall above where her belly button should be. Swift responded to this theory – "I don't like showing my belly button. When you start showing your belly button, then you're really committing to the midriff thing. I only partially commit to the midriff thing,"
#7 Avril Lavigne Died, Replace by Clone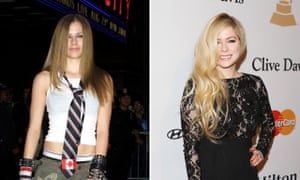 Did you know Avril Lavigne was replaced by a lookalike named Melissa in 2003? At least, that's what the internet would have you believe. The theory claims Lavigne, struggling with fame at the beginning of her career, began using a body double named Melissa. At some point, the real Lavigne is said to have died, so the record company replaced her with Melissa full-time. "Proof" has included Lavigne's red carpet shots (Lavigne wears trousers; Melissa prefers dresses and skirts) and supposed differences between the facial features of pre-2003 Lavigne and the current incarnation. Theorists also believe Melissa has left clues in songs, such as Slipped Away, in which she sings: "The day you slipped away was the day I found it won't be the same". There was even a publicity shot in which Lavigne had "Melissa" written on her hand. Spooky.
#6 Lady Gaga Murdered Lina Morgana
The strange claims accuse singer Lady Gaga (Stefani Joanne) of killing the musician Lina Morgana and then stealing her style and songs. Conspiracy theorists allege that Gaga pushed Lina off a building in 2008 before launching her own career. Some of Lina's dedicated fans have even gone so far as to call Gaga out on social media asking: "Why did you push lina morgana (sic) off that building?" It's also been claimed that Lady Gaga has left subliminal messages in her music videos.  Apparently in one of Gaga's videos a newspaper reads: 'Lady No More Gaga' which some theorists believe is too similar to 'Morgana' to be a coincidence.
#5 Stevie Wonder is Not Blind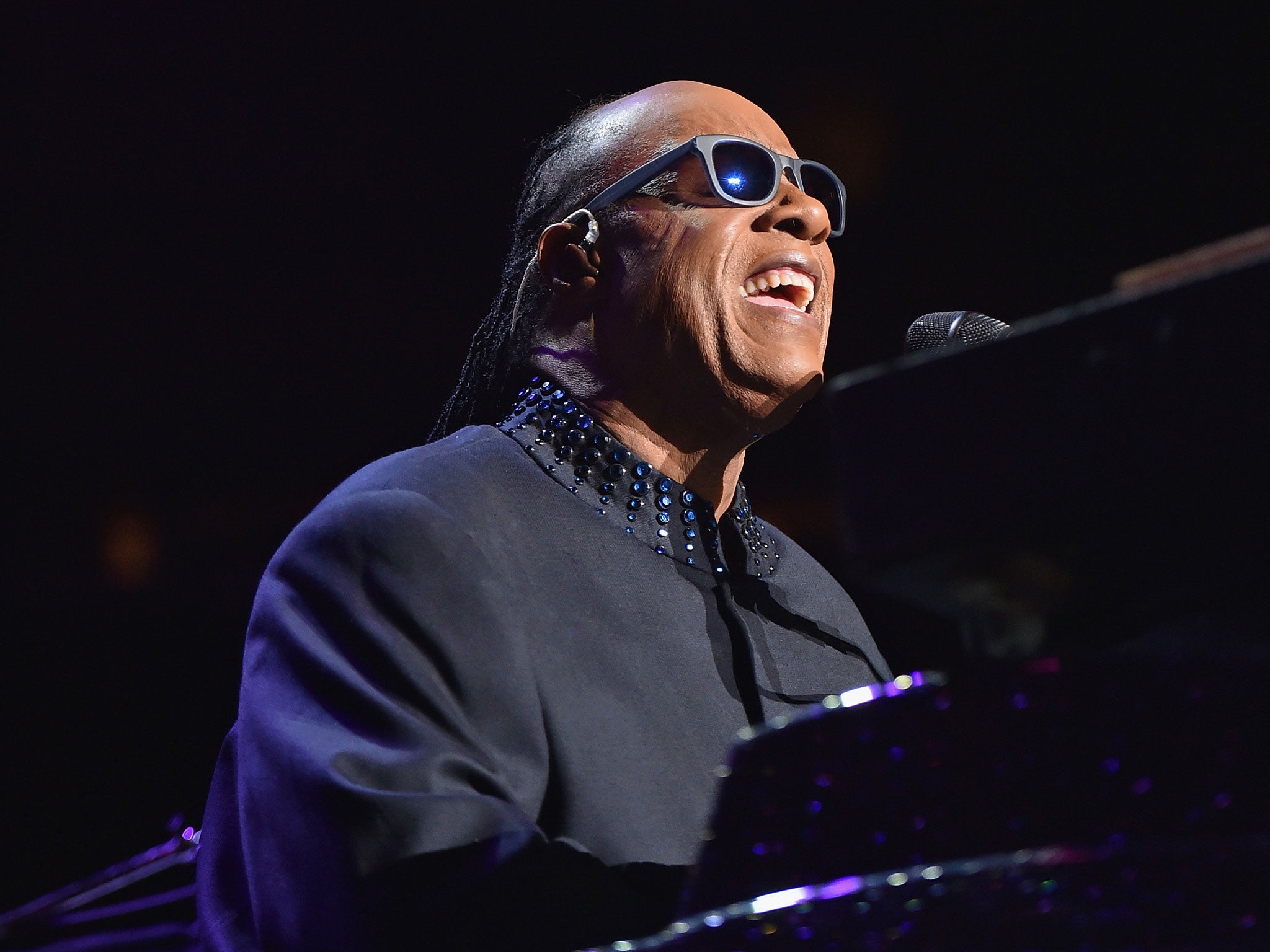 Stevie Wonder, 66, has a music career that spans more than five decades. The singer wasn't born blind, but lost his eyesight not long after birth due to complications with premature birth. The theory that Stevie Wonder is not actually blind was fueled by the video of him catching a falling mic-stand mid performance (video can be seen here). It is also said that he frequently attends basketball games and there was an instance when he read the winner from an envelope at The Grammy Awards. In response to a TMZ question of whether he would do reality TV shows, The 66-year-old said: "I could buy me a few planes… Maybe fly them."
#4 The CIA Murdered Bob Marley
Marley fans continue to be convinced there is more to the 36-year-old's tragic death than meets the eye. History records the reggae legend was found to have cancer under the nail of his toe which eventually spread to his brain – killing him on May 11, 1981. Conspiracy theories remain rampant however, namely the argument accusing the CIA of masterminding his assassination for the US. There is an unconfirmed report that surfaced online claiming a CIA officer confessed to killing Marley on his deathbed.
#3 Tupac Shakur is Still Alive
Tupac Shakur was pronounced dead on September 13, 1996, at University Medical Center in Las Vegas. He was shot four times on his way to an afterparty after attending a Mike Tyson fight with his business partner and friend, Suge Knight, six days prior. His killer was never found. But 22 years after his murder, several people, including some who had close ties to Tupac, claim the legendary rapper is still alive. Suge Knight's son, Suge Knight Jr., released photos of a man he claims is Tupac in present day. Knight Jr. claims Tupac has been living in Malaysia to presumably hide from the limelight and the threat of rivals.
#2 Beyonce' was Never Pregnant with Blue Ivy
The theory is fueled by several different incidents. First, Beyoncé gave two different dates for when she was expecting to give birth. Pushing the theory further was an appearance Beyoncé made in October 2011 on the Australian talk show. When she sat on a chair for the interview, it looked like her baby bump folded in an impossible way. And then there's the fact that there are no publicly available images or videos of Beyoncé giving birth. Jay Z paid $1.3 million to "seal off and redecorate a wing at the upper East Side hospital" to make the whole experience private.
#1 Katy Perry is JonBenét Ramsey
On the night of Christmas, 1996, child beauty pageant winner JonBenét Ramsey was killed in her family home in Colorado. She was only 6. Her death is officially classified as a homicide, the case still remains unsolved. However, theorists have a different theory: JonBenét Ramsey was not killed that night; instead she was kidnapped (apparently as a part of some sort of Illuminati conspiracy?), her parents staged her death, and she later resurfaced as Katy Perry in 2008 with the hit song "I Kissed a Girl". A youtuber points out one of the lines in Katy Perry's memoir, she wrote in reference to writing songs at an early age, "Not that I was one of those stage kids. There was no JonBenét Ramsey inside of me waiting to burst out."