A serial killer is someone who kills three or more victims over a period of time. There have been so many numerous serial killers in the world. Serial killers in the USA are probably the most infamous mainly because of media coverage and movies. For interest sake, the serial killer who killed the highest number of victims in the world was Luis Garavito from South America who killed 140 young boys. The Top 10 list I am presenting here is a list of serial killers in the USA based on the number of proven victims.
#10 Larry Eyler (19 victims)
Larry Eyler was born December 21, 1952. Active in the Midwest, before his death he confessed to 20 further homicides of young men and boys he had committed between 1982 and 1984 in five separate states. He was convicted and sentenced to death in Illinois for the 1984 murder and dismemberment of 15-year-old Daniel Bridges. While awaiting execution, Eyler died in 1994 of AIDS-related complications. His defense attorney, Kathleen Zellner, posthumously released his list of victims.
#9 William Bonin (21 victims)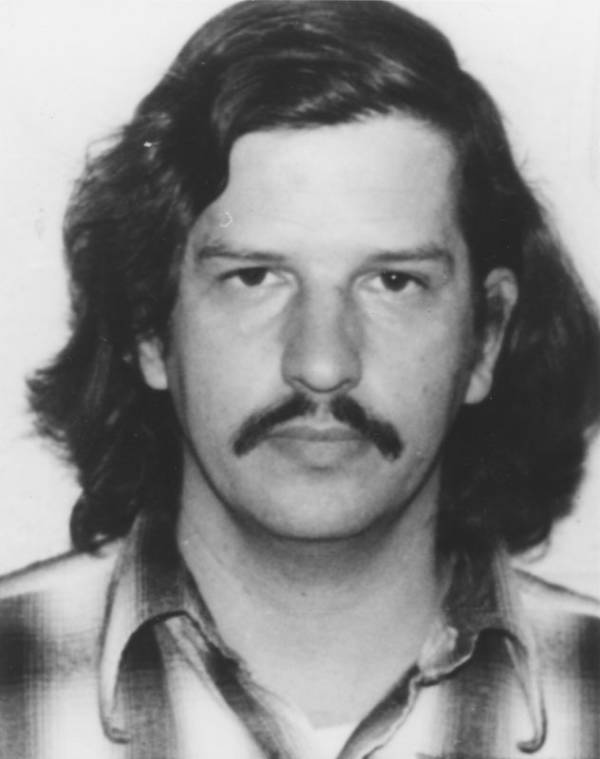 William George Bonin was born January 8th 1947, also known as the Freeway Killer. He committed the rape, torture, and murder of a minimum of 21 boys and young men in a series of killings in 1979 and 1980 in southern California. Bonin is also suspected of committing a further 15 murders. Bonin became known as the "Freeway Killer" due to the fact that the majority of his victims' bodies were discovered alongside numerous freeways in southern California. Described by the prosecutor at his first trial as "the most arch-evil person who ever existed", Bonin was convicted of 14 of the murders linked to the "Freeway Killer" in two separate trials in 1982 and 1983. He spent 14 years on death row before he was executed by lethal injection at San Quentin State Prison on February 23, 1996.
#8 Patrick Kearney (21 victims)
Patrick Wayne Kearney was born September 24, 1939 and preyed on young men in California from 1962 to 1977. He is sometimes referred to as "The Freeway Killer."  Kearney confessed to having committed his first murder in the spring of 1962. The first murder that Kearney was convicted of occurred in 1967. Although Kearney primarily preyed on young men, there were known child and adolescent victims as well. Kearney made a full confession, initially admitting to a total of twenty-eight murders and subsequently to seven more. In order to avoid the death penalty, he agreed to plead guilty. Kearney was charged with twenty-one counts of murder, and as agreed, pleaded guilty. He was given twenty-one life sentences.
#7 Earle Nelson (Gorilla Man 22 victims)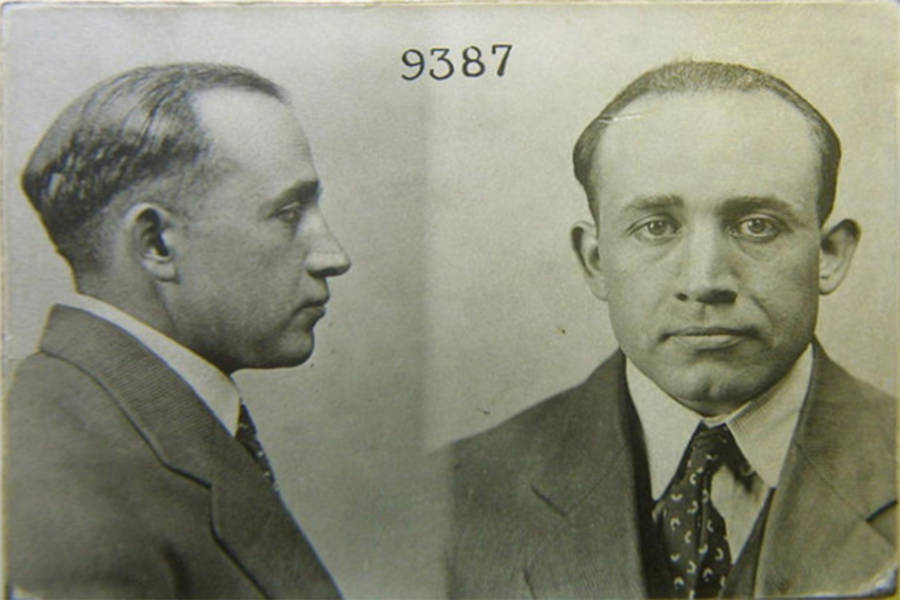 Earle Leonard Nelson was born May 12th 1897. He also known in the media as the "Gorilla Man," the "Gorilla Killer," and the "Dark Strangler." Nelson began committing numerous rapes and murders in February 1926, primarily in the West Coast cities of San Francisco and Portland, Oregon. In late 1926, he moved east, committing multiple rapes and murders in several Midwestern and East Coast cities before moving north into Canada. Nelson's crime spree, which consists of 22 known murders, made him the most prolific serial killer in American history until the discovery of Dean Corll's crimes in 1973, and was a source of inspiration for Alfred Hitchcock's 1943 film Shadow of a Doubt.
#6 Ronald Dominique (23 victims)
Ronald Joseph Dominique was born in 1964. Dominique was investigated in late 2006 following a police report by a man who refused to let Dominique tie him up. Following his arrest on December 1, 2006, Dominique confessed to the rape and murder of at least 23 men over a ten-year period beginning in 1997. Dominique, who is gay, said he frequented area gay bars and targeted men he thought would be willing to have sex for money. He also lured straight men by setting up fake drug deals or showing men a picture of women. He murdered them to avoid being convicted and sentenced to prison for rape. He was charged with multiple cases of rape and first-degree murder. Dominique pleaded guilty to first-degree murder in a deal to avoid the death penalty. He is incarcerated at the Louisiana State Penitentiary in Angola
#5 Juan Vellejo Corona (25 victims)
Juan Vallejo Corona is a Mexican serial killer who was convicted of the murders of 25 migrant farm workers found buried in shallow graves in peach orchards along the Feather River in Sutter County, California, in 1971. A fruit farmer in the area found a hole dug on his property on May 19. When the man checked on the mysterious hole the next day, it was filled up and he called the police. Kenneth Whitacre was dug up from the earth, his throat and head hacked viciously and his upper body stabbed repeatedly. A search for more graves turned up more than anyone would have imagined and by early June the grand total had reached 25 bodies, all men who had been seen with or had gotten their jobs through Corona's labor contracting business. Corona was convicted of 25 counts of first-degree murder in 1973. The exact victim total remains unknown and may be significantly higher, according to local authorities. An Appeals Court overturned the conviction in 1978 on the basis of incompetent legal representation and granted him a new trial. In 1982, he was again found guilty of all 25 homicides. He is currently serving a life sentence in Corcoran State Prison.
#4 John Wayne Gacy (The Killer Clown, 33 victims)
John Wayne Gacy was born March 17th 1942. Gacy sexually assaulted, tortured and murdered at least 33 teenage boys and young men between 1972 and 1978 in Cook County, Illinois (a part of metropolitan Chicago). He became known as the "Killer Clown" because of his charitable services at fund-raising events, parades, and children's parties where he would dress as "Pogo the Clown" or "Patches the Clown", characters he had devised. Gacy buried 26 of his victims in the crawl space of his home. Three other victims were buried elsewhere on his property, while the bodies of his last four known victims were discarded in the Des Plaines River. Convicted of 33 murders, Gacy was sentenced to death on March 13, 1980, for 12 of those killings. He spent 14 years on death row before he was executed by lethal injection at Stateville Correctional Center on May 10, 1994.
#3 Samuel Little (34 victims)
Samuel Little was born June 7, 1940. In 2014, he was charged with the murder of three women in California between 1987 and 1989. After this conviction, California authorities said that he might have killed people in nine states from 1982 onwards. He claims to have killed as many as 90 people. On November 27, 2018, the Federal Bureau of Investigation announced that a Violent Criminal Apprehension Program team had confirmed 34 of Little's confessions and was working to match the remainder of Little's confessions to known murders or suspicious deaths.
#2 Ted Bundy (35 victims)
Theodore Robert Bundy was born November 24, 1946. He was an American serial killer, who assaulted and murdered numerous young women and girls during the 1970s and possibly earlier. After more than a decade of denials, Bundy officially confessed to 30 homicides, some estimates run upwards of 100 or more, in seven states between 1974 and 1978. Many of Bundy's young female victims regarded him as handsome and charismatic, which were traits that he exploited to win their trust. He decapitated at least 12 victims and kept some of the severed heads as mementos in his apartment. Bundy was executed in the electric chair at Florida State Prison on January 24, 1989. He once called himself "the most cold-hearted son of a bitch you'll ever meet"
#1 Gary Ridgway (The Green River Killer, 49 victims)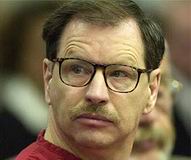 Serial killer Gary Leon Ridgway, also known as The Green River Killer, was born on February 18, 1949, in Salt Lake City, Utah. He held a job painting trucks for 30 years and was married three times. Ridgway's slayings began in 1982, when young runaways and prostitutes began disappearing from state Route 99 in south King County, Washington. He brought many of them to his home and strangled them, then left them in woodsy, remote sites. Ridgway eluded the law until 2001, when King County sheriff Dave Reichert, the first officer assigned to the case in 1982, called a meeting to re-examine evidence using newly developed DNA-testing technology. Ridgway told investigators he killed as many as 75-80 women along Route 99 in south King County, Washington. He was convicted of killing 49 women and received multiple life sentences.