We are almost done with 2018 (wrote this list in September) and gamers have been voting on their most popular video games. This does not just mean new release games this year but includes classic games. So I scanned the internet and researched from a large variety of site to put together this list of what are the Top 10 Most Popular Video Games Video Games that gamers are playing right now. At the time of this list "Red Dead Redemption 2" had not yet released!
#10 God of War (2018)
God of War is an action-adventure video game developed by Santa Monica Studio and published by Sony Interactive Entertainment (SIE). Released on April 20, 2018, for the PlayStation 4 (PS4) console, it is the eighth installment in the God of War series. Unlike previous games, which were loosely based on Greek mythology, this game is loosely based on Norse mythology. God of War received universal acclaim from critics, being praised for its narrative, world design, art direction, graphics, characters, and combat system. It received perfect scores from multiple reviewers, making it the highest-rated game in the God of War series, as well the third highest-rated PS4 game.
#9 Rocket League (2015)
Rocket League is a vehicular soccer video game developed and published by Psyonix. The game was first released for Microsoft Windows and PlayStation 4 in July 2015, with ports for Xbox One, macOS, Linux, and Nintendo Switch being released later on. Described as "soccer, but with rocket-powered cars". This year having been the year of The Soccer World Cup in Rio this helped to popularize this soccer based game in 2018. Rocket League has been one of the leading titles in supporting cross-platform play. Pysonix reported that by April 2017, they have sold more than 1 million units of 505 Games' physical retail edition, alongside the 9.5 million from digital sales. The game continues to receive updates with the latest v1.50 featuring the addition of Rocket League clubs.
#8 Legend of Zelda : Breath of the Wild (2017)
The Legend of Zelda: Breath of the Wild is a 2017 action-adventure game developed and published by Nintendo for Nintendo Switch and Wii U. An entry in the longrunning The Legend of Zelda series, Breath of the Wild takes place at the end of the Zelda timeline; the player controls Link, who awakens from a hundred-year slumber to defeat Calamity Ganon before it can destroy the kingdom of Hyrule. Similarly to the original Legend of Zelda (1986), players are given little instruction and can explore the open world freely.  By June 2018, Breath of the Wild had sold over 10.8 million copies worldwide, making it the bestselling Zeldagame.
#7 Super Mario Odyssey (2017)
Super Mario Odyssey is a 2017 platform game by Nintendo for the Nintendo Switch.  It is a Super Mario game that follows Mario and Cappy, a spirit that turns into Mario's hat and allows him to possess other characters and objects, as they journey across various worlds to save Princess Peach from his nemesis Bowser, who plans to forcibly marry her. In contrast to the linear gameplay of prior entries, the game returns to the primarily open-ended, exploration-based gameplay featured in Super Mario 64 and Super Mario Sunshine. It received universal acclaim and is the Switch's bestseller, with 11.17 million copies sold by June 2018.
#6 FIFA 18 (2017)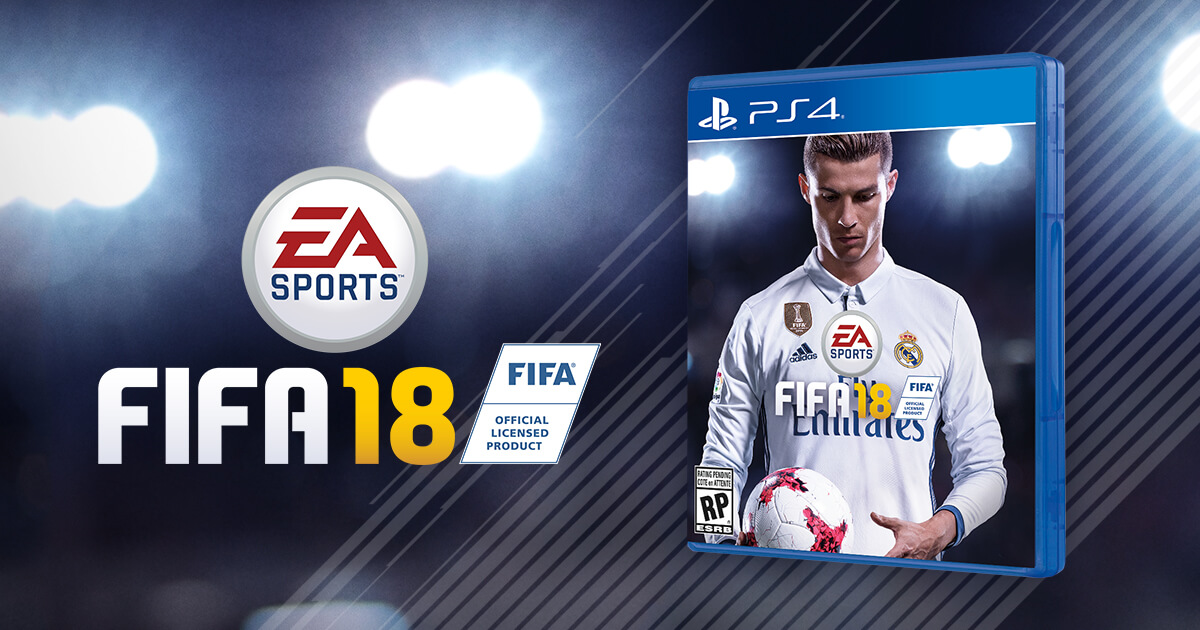 FIFA 18 is a football simulation video game in the FIFA series of video games, developed and published by Electronic Arts and was released worldwide on 29 September 2017 for Microsoft Windows, PlayStation 3, PlayStation 4, Xbox 360, Xbox One and Nintendo Switch. It is the 25th installment in the FIFA series. In September 2018, EA Sports announced that the game sold more than 24 million with all of it's versions. This year having had the Soccer World Cup in Rio, this helped to popularize soccer based games. FIFA 19 is set for release in just 10 days, this is likely to make a change to the order of this list and most likely see a decline in the play of FIFA 18 and gamers get set to play the new versions.
#5 Tom Clancy: Rainbow Six Siege 2015
Tom Clancy's Rainbow Six Siege is a tactical shooter video game developed by Ubisoft Montreal and published by Ubisoft. It was released worldwide for Microsoft Windows, PlayStation 4, and Xbox One on December 1, 2015. The game puts heavy emphasis on environmental destruction and cooperation between players. In June 2018, two and a half years after the game's initial launch, the game surpassed 35 million registered players across all platforms.
#4 Call of Duty WWll
Call of Duty WWll is a first-person shooter video game developed by Sledgehammer Games and published by Activision. It was released worldwide on November 3, 2017 for Microsoft Windows, PlayStation 4 and Xbox One. It is the fourteenth main installment in the Call of Duty series and the first title in the series to be set primarily during World War II since Call of Duty: World at War in 2008. The game was a commercial success, creating $500 million of revenue within just three days of its release. It became the highest-grossing console game of 2017 in North America, generating over $1 billion of revenue by the end of the year.
#3 Minecraft 2011
Minecraft is a sandbox video game created by Swedish game developer Markus Persson and later developed by Mojang. The game allows players to build with a variety of different blocks in a 3D procedurally generated world, requiring creativity from players. Other activities in the game include exploration, resource gathering, crafting, and combat. The game was released in 2011 and By early 2018, over 144 million copies had been sold across all platforms, making it the second best-selling video game of all time behind Tetris. In September 2014, Microsoft announced a deal to buy Mojang and the Minecraft intellectual property for US$2.5 billion.
#2 GTA V (2013)
Grand Theft Auto V is an action-adventure video game developed by Rockstar North and published by Rockstar Games. It was released in September 2013 for PlayStation 3 and Xbox 360, in November 2014 for PlayStation 4 and Xbox One, and in April 2015 for Microsoft Windows. It is the first main entry in the Grand Theft Auto series since 2008's Grand Theft Auto IV. The open world design lets players freely roam San Andreas' open countryside and the fictional city of Los Santos, based on Los Angeles.Considered one of seventh generation console gaming's most significant titles and among the best games ever made, it won year-end accolades including Game of the Year awards from several gaming publications. It is the third best-selling video game of all time with over 95 million copies shipped, and is one of the most financially successful entertainment products of all time, with over $6 billion in worldwide revenue.
#1 FORTNITE : BATTLE ROYALE (2017)
Fortnite : Battle Royale is a free-to-play battle royale video game developed and published by Epic Games. It was released as an early access title for Microsoft Windows, macOS, PlayStation 4 and Xbox One in September 2017, for iOS in April 2018, the Nintendo Switch in June 2018, and an Android version in August 2018. Fortnite Battle Royale features up to 100 players, alone, in duos, or in squads of up to four players, attempting to be the last player or group alive by killing other players or evading them, while staying within a constantly shrinking safe zone to prevent taking lethal damage from being outside it.  As of July 2018, the game has seen over 125 million players, and has been estimated to have earned more than US$1 billion in microtransactions. Fortnite Battle Royale has become a cultural phenomenon, with Fortnite streams achieving record-high viewerships, and with several celebrities and athletes stating their appreciation of the game.